Zzetta proudly situated the historic Rathbone Market, in Canning Town. There's a reason why Zzetta pizzas tagline is Soul Fired Pizza and that's because there's a real heart in what we do. From the ingredients to the interior we always try really hard at of making our foods and atmosphere better.
Zzetta is for hot pizza, fresh pasta and ice-cold beer
Enjoy our unique breakfast that are healthy and mouth watering. Serving daily from 7am to 11am.
Welcome
DINING AT ZZETTA
Pizza has come down a long road and is still a common love for people all around the world. The other regions of Italy has develop distinguish style of pizza. Neapolitan Pizza, Roman Pizza, Milano Pizza or Siciliano Pizza are favourite among millions of pizza lovers. Our Zzetta – Soul Fired Pizza that is based in Canning Town in the entrance of the historical Rathbone Market serves a fusion style pizza that are rooted in Neapolitan and Roman Pizza Styles. Our aim is to standout with our mouth watering pizzas and we are so happy with the feedback that we are receiving from our locals!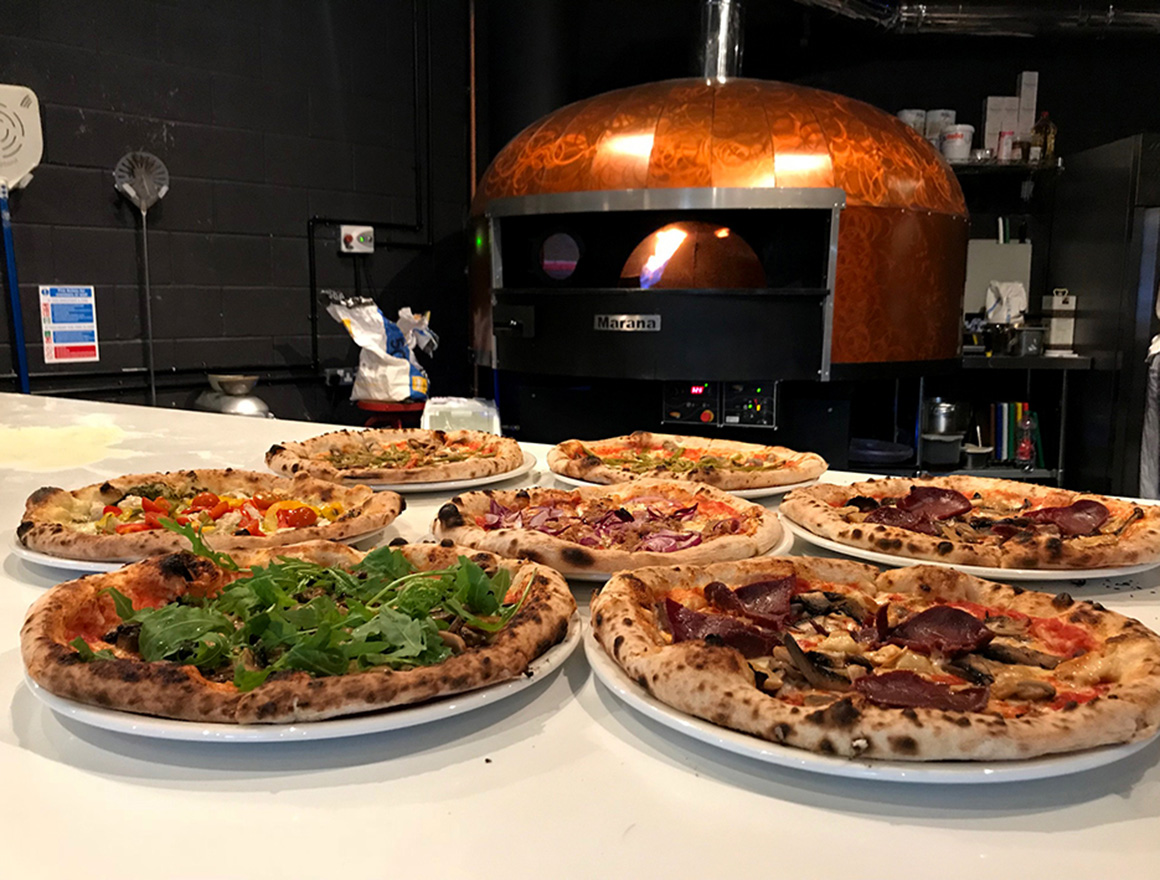 We create delicious experiences
Our Space
Zzetta – Soul Fired Pizza provide diners with plenty of items to choose from on the menu. More interestingly, Zzetta fuels the bonfire by offering diners the best sauce, toppings, type of cheese. Our dough is vegan and we offer vegan cheese, gluten free and halal options. We are the favourite pizzeria in our local area!
Private Dinners & Happy Hours
Pizza Making Party
Our unique pizza making party for private and corporate is amazing experience for kids & adults where they make their own pizza with our experienced chef. We could cater up to 20 people.
"We been there first time and as an Italian can say that was the best pizza we eaten for a while. We had 3 pizzas for 2 people and dough is very good as was not heavy the next day. Really recommend restaurant nice and polite staff. Happy to see canning town after years has so lovely new places. We will definitely go again."
lorenzo on Google
"Great service, amazing pizza's flavours! I loved the long pizza, but for whose looking for hot pizzas with the cheese boiling and melting, the last time I've been there they brought me a pizza practically cold, what I really didn't enjoy. But the money surely worth it, give it a try."
Rychellon Hayslan on Google
"Staying at the London docklands for work and my colleague and I came across this restaurant and decided to give it ago. The food has been amazing its been that good we have eaten Monday and Tuesday also the staff are very friendly, service is great and I can't compliment the food enough. We will be back Thursday and the following weeks."
I2926MZsamw on TripAdvisor
"Perfect a most enjoyable dining experience. The only words I can use to describe Zzetta is yum. From the telephone call booking a table, the staff on arrival and the food was just perfect. Went in the eat out the help out, and will most definitely return."
suecorreya on TripAdvisor
Magical

Private Events
We are available to host your private or corporate party. The restaurant can be hired for up to 40 cover of you can occupy a section of the restaurant. We will make your birthday party, anniversary, leaving do unforgettable.