I recently got invited out to try a newly opened artisan pizza restaurant located in Canning Town (E16), called Zzetta with their tagline "soul fired pizza" proudly stated outside.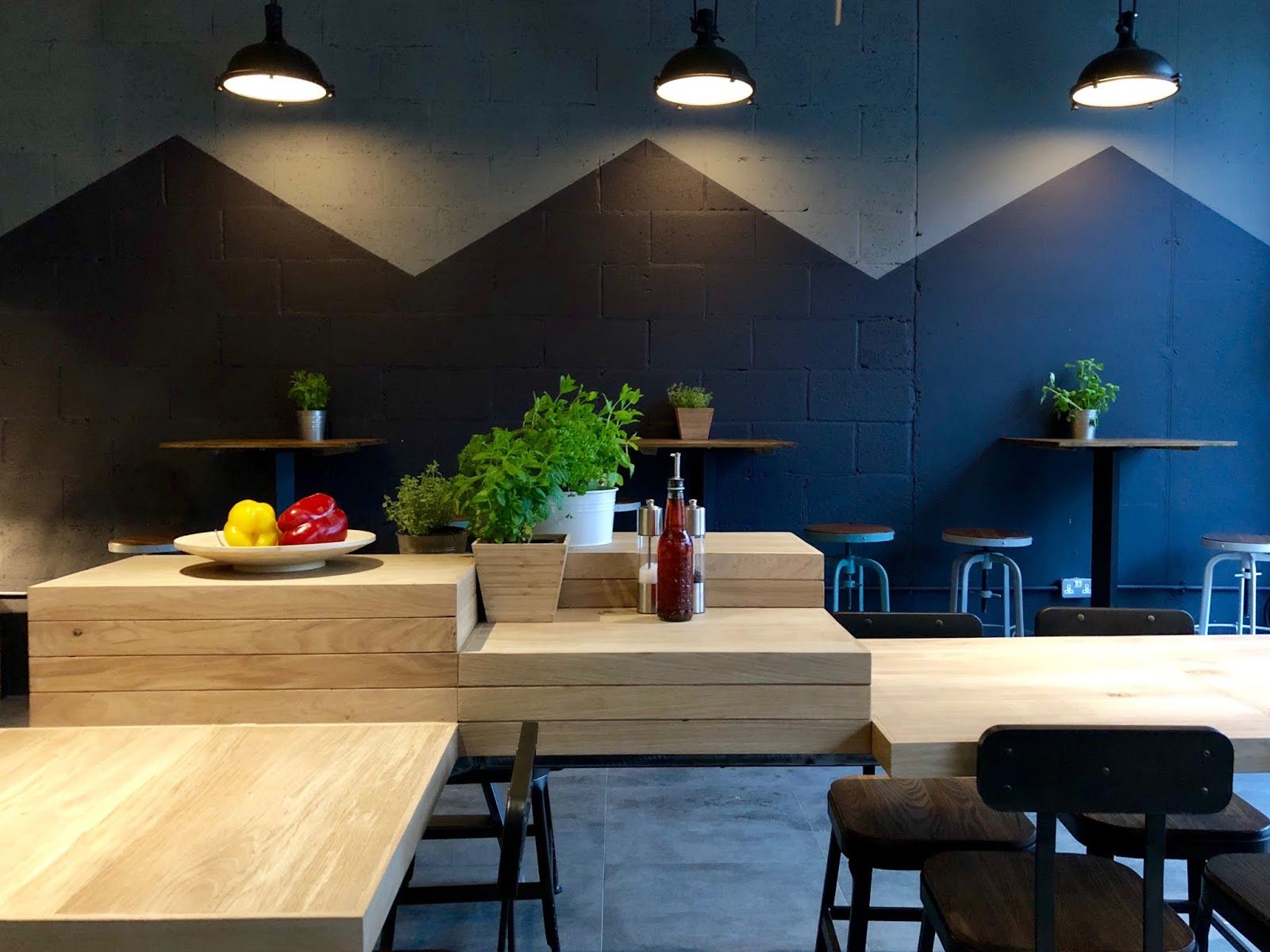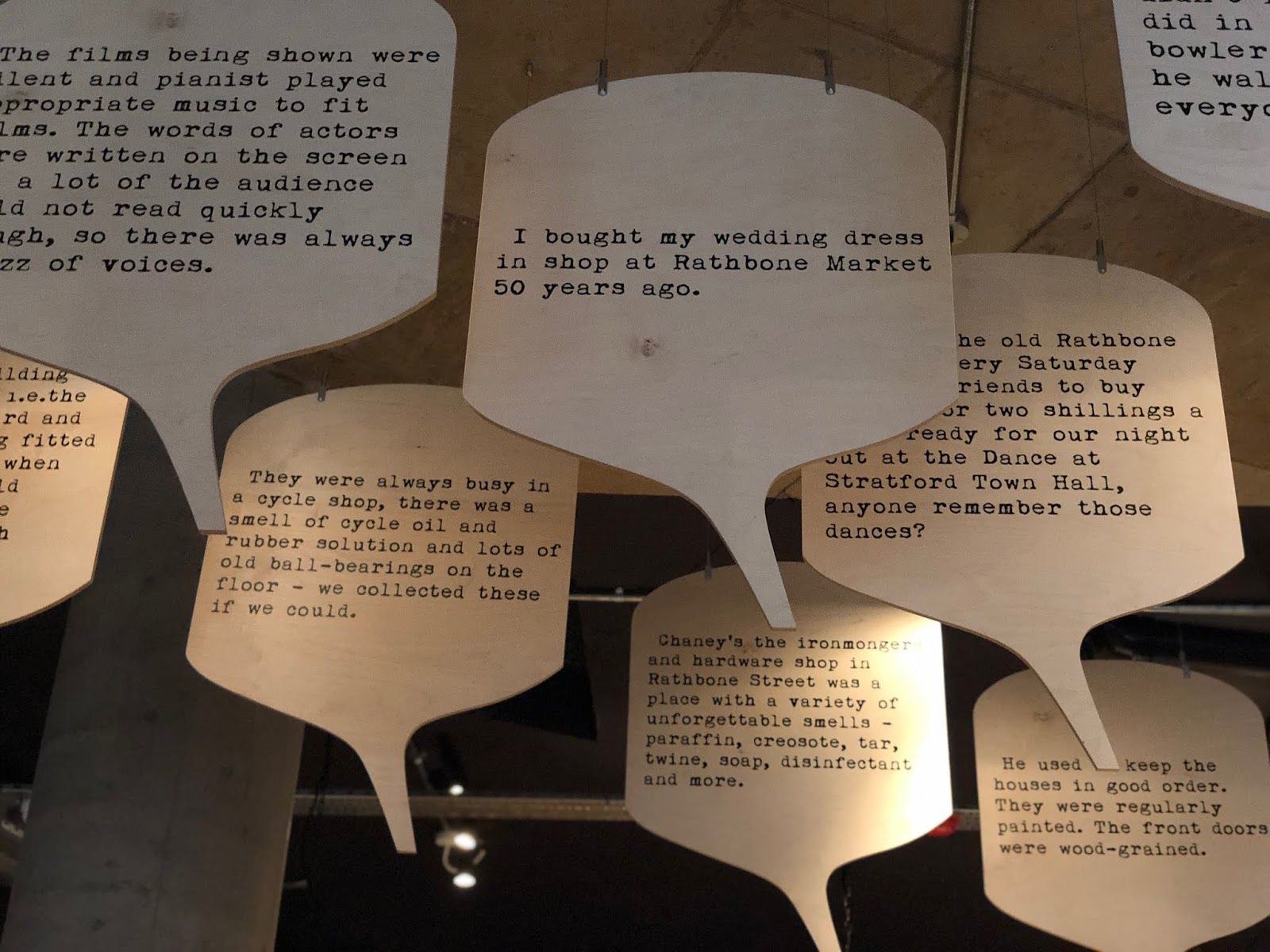 The venue has a very simplistic feel and the decor is clearly inspired by Rathbone Market with quotes hanging from the ceiling. Even the tables are designed with actual crates in mind and you can tell as soon as you walk in and see them.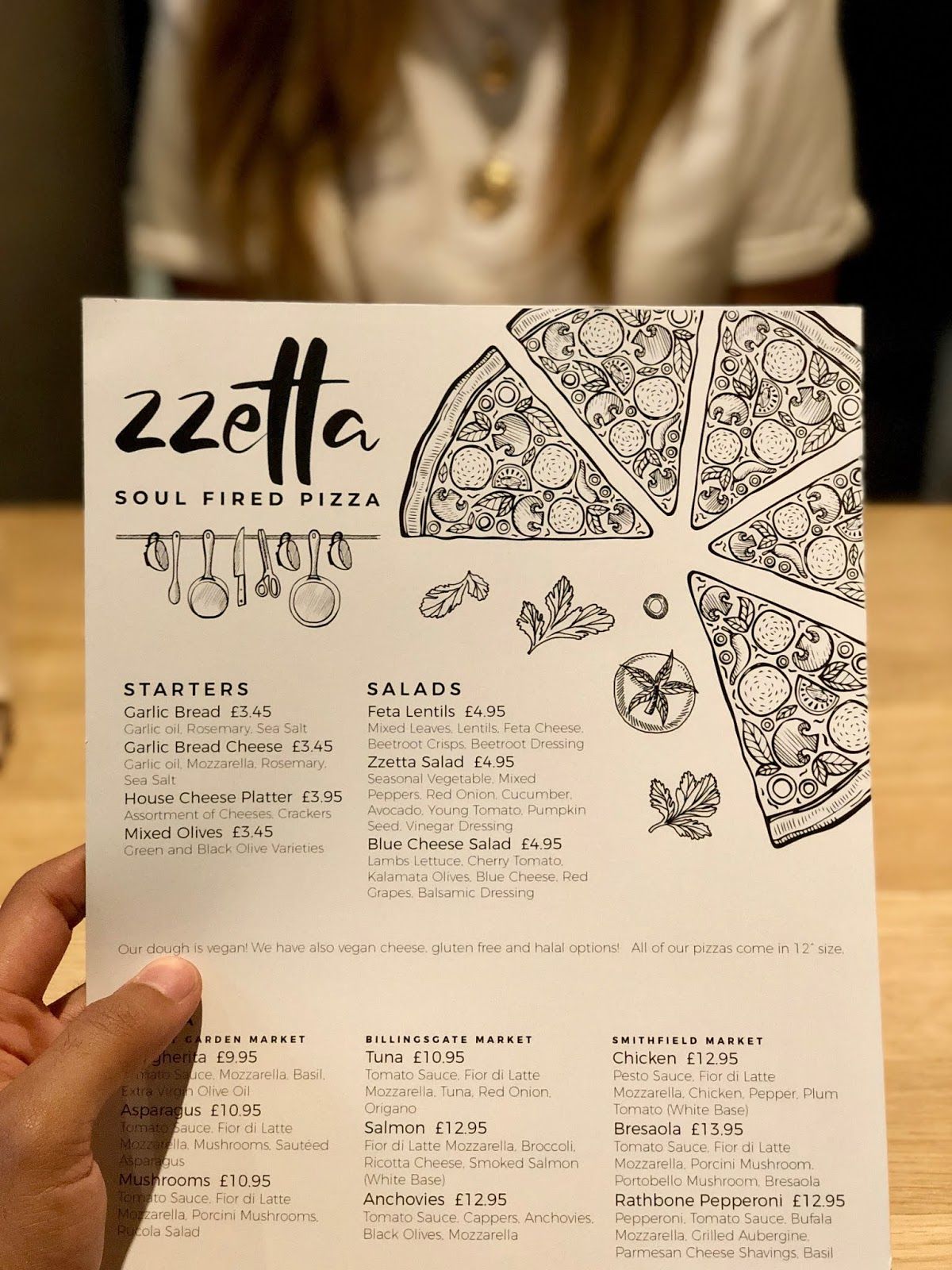 Obviously I wanted to get a good idea of the quality and flavour of their food and so I ordered a few dishes to try – the perils of being a food blogger!
I started off with the mixed olives (which was pretty standard and you kinda know what you're gonna get) as well as their garlic bread with cheese – this came topped with rosemary and sea salt and I was expecting something great, but sadly I'd have to say that it was probably the weakest part of the whole meal.
It was pretty dry and tasteless, even with the rosemary and sea salt… oh and I could hardly taste the garlic, which is what garlic bread should taste like – it's in the name! It's definitely something that they need to improve, but like I said this place just opened (on Thursday 7th June), so I'm sure they'll get this right.
Now, I'm happy to report that everything else was great – the pizza's, the drinks and then the dessert!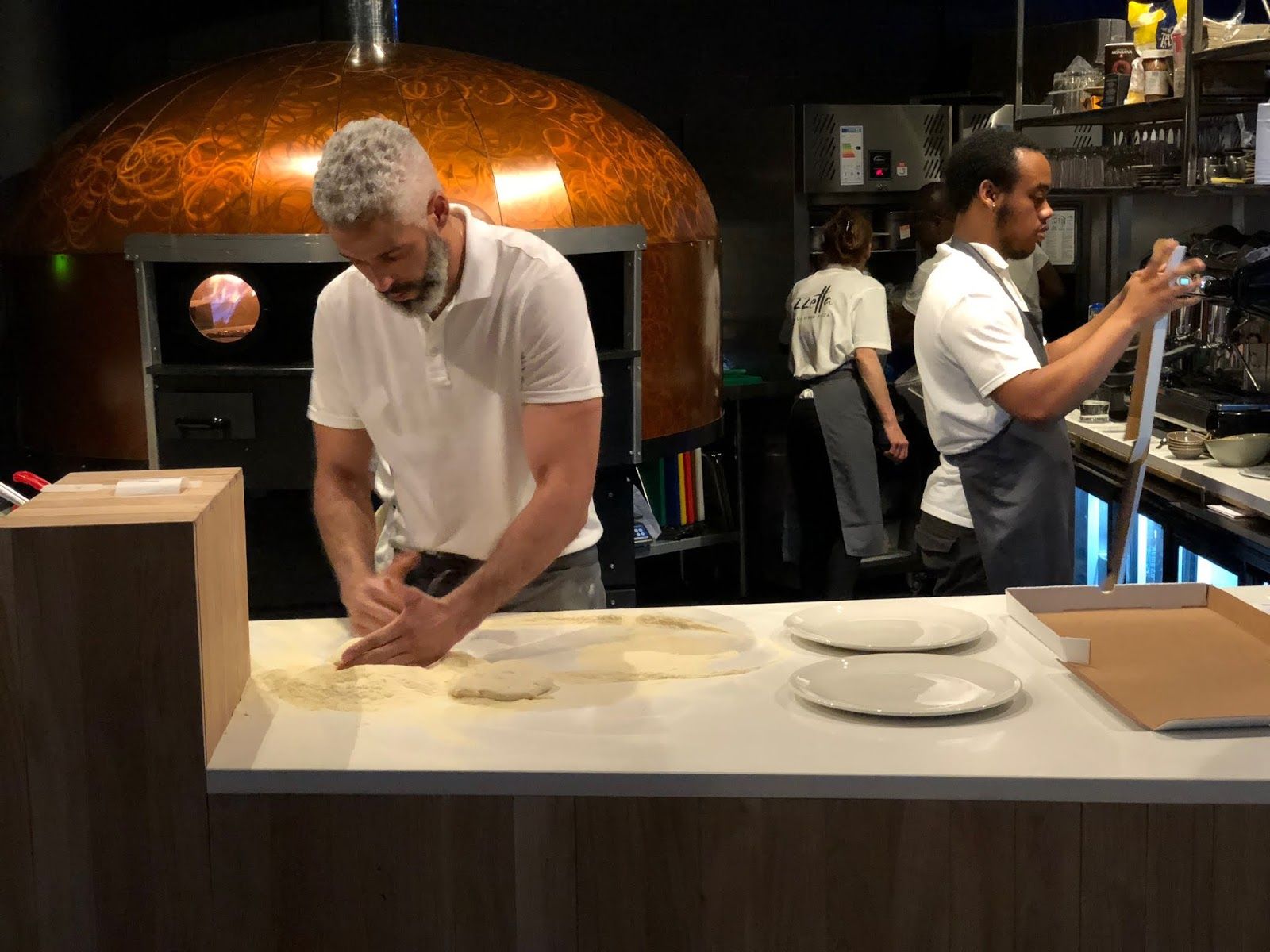 I'd like to add that all their dough is vegan (if you're into that sort of thing) and they offer gluten free options, as well as all their meats being halal which is a massive plus point!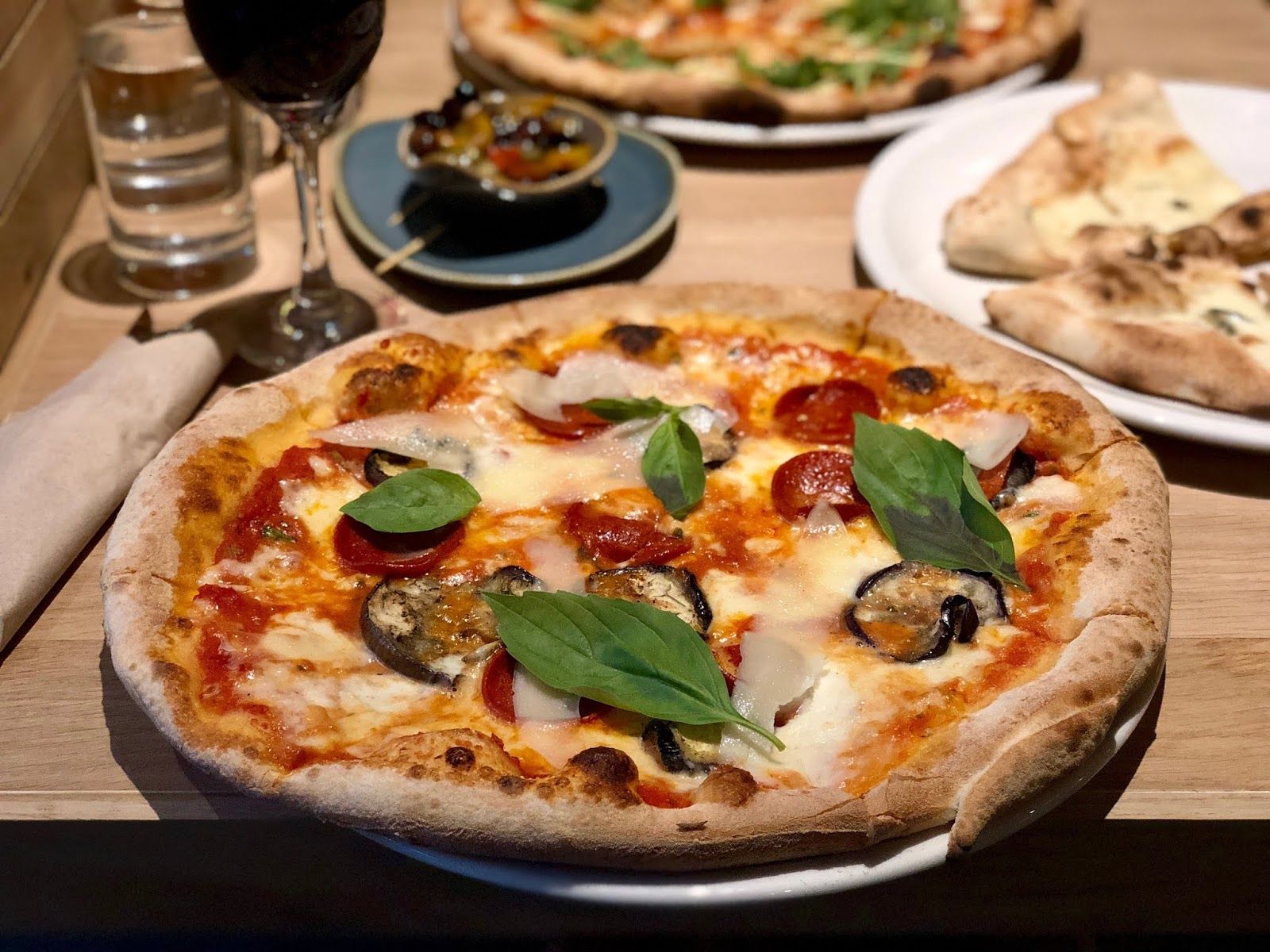 Let's start with the pizza because that's what we're really here for. I went for what they call the Rathbone Pepperoni – pepperoni, tomato sauce, bufala mozzarella, grilled aubergine, parmesan cheese shavings and sprinklings of fresh basil.
So this pizza was very good, from the texture and taste of the dough to the toppings on the pizza. It wasn't overly chewy and the pepperoni wasn't in any way oily. My only negative criticism with this pizza was the necessity of having grilled aubergine on it. Now, I'm all for aubergine on pizzas and I think it's great (I've converted several people to having this as a topping on a pizza and they haven't looked back since!), but having it on a pizza with something as flavourful as pepperoni just makes it's kinda redundant – the texture is still there of course, but the flavour isn't as noticeable and fades away because of the meat.
In my opinion, I'd keep both ingredients on separate pizzas and just have a pepperoni option and then an aubergine option to choose from. It might just be me of course, but both myself and my partner agreed on this.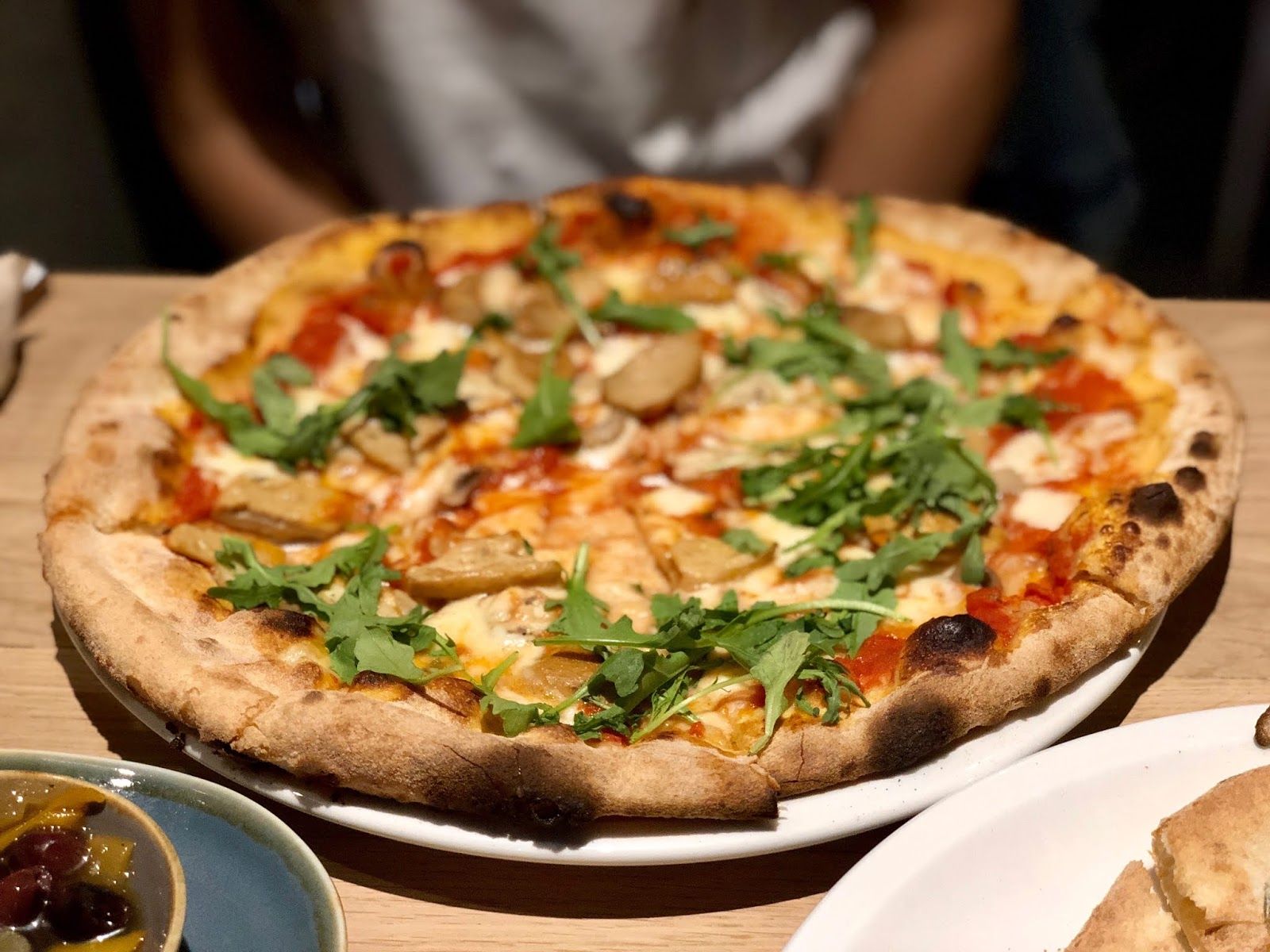 Next up was the Mushroom pizza which my partner ordered – tomato sauce, fior di latte mozzarella, porcini mushrooms and topped with rucola salad. This was very nice vegetarian option and if you like mushrooms, it's a must have – the texture again was great and maybe having more than one type of mushroom on it, rather than just porcini would make this pizza almost perfect!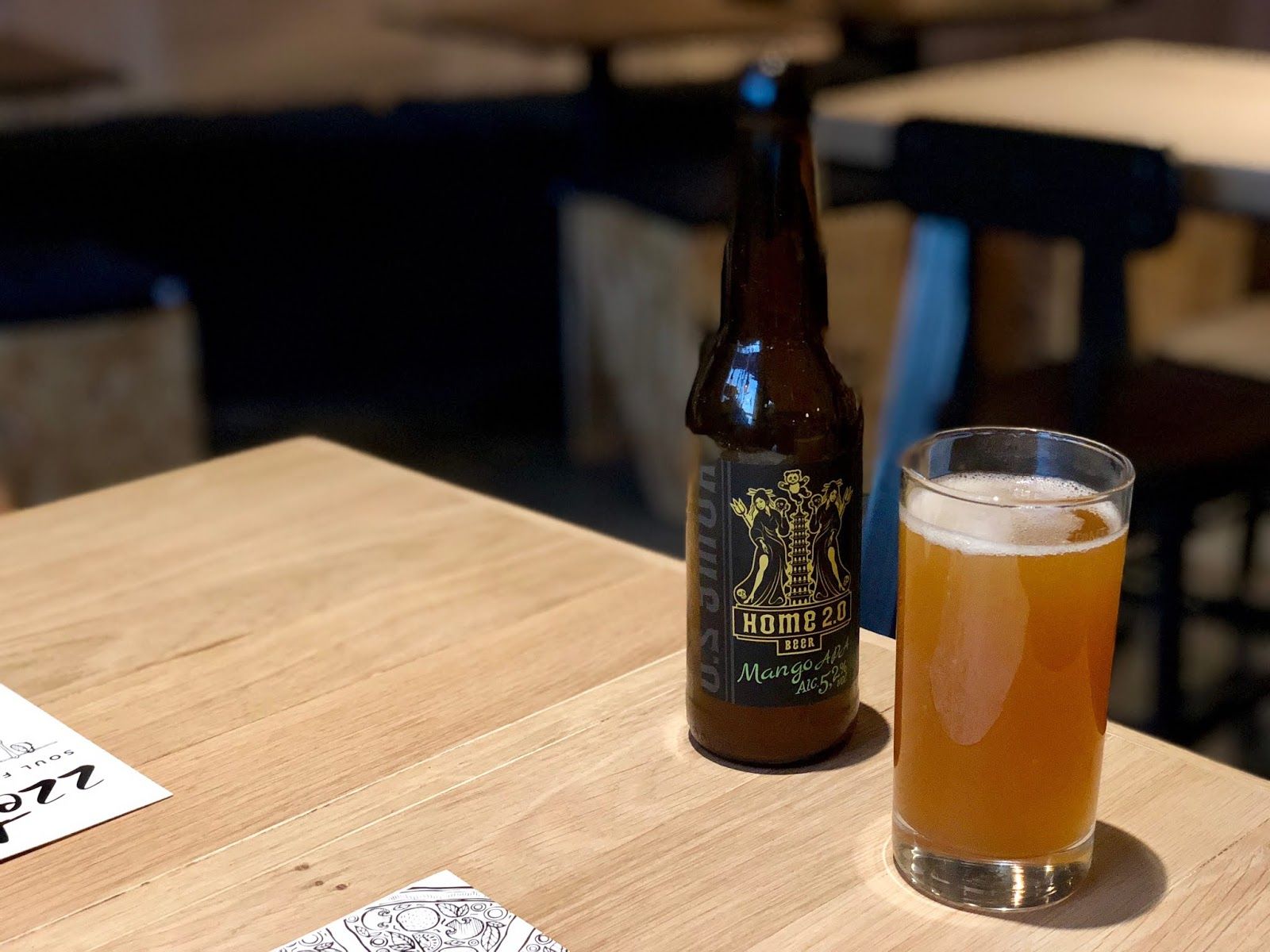 With the pizza's we also ordered their organic house wine and something else that came highly recommended by their staff – their mango milkshake beer made by their local brewery and OMG this was insanely good! This should be the first thing you order when you walk into Zzetta, only if you like beer of course but even if you don't it's definitely worth a try!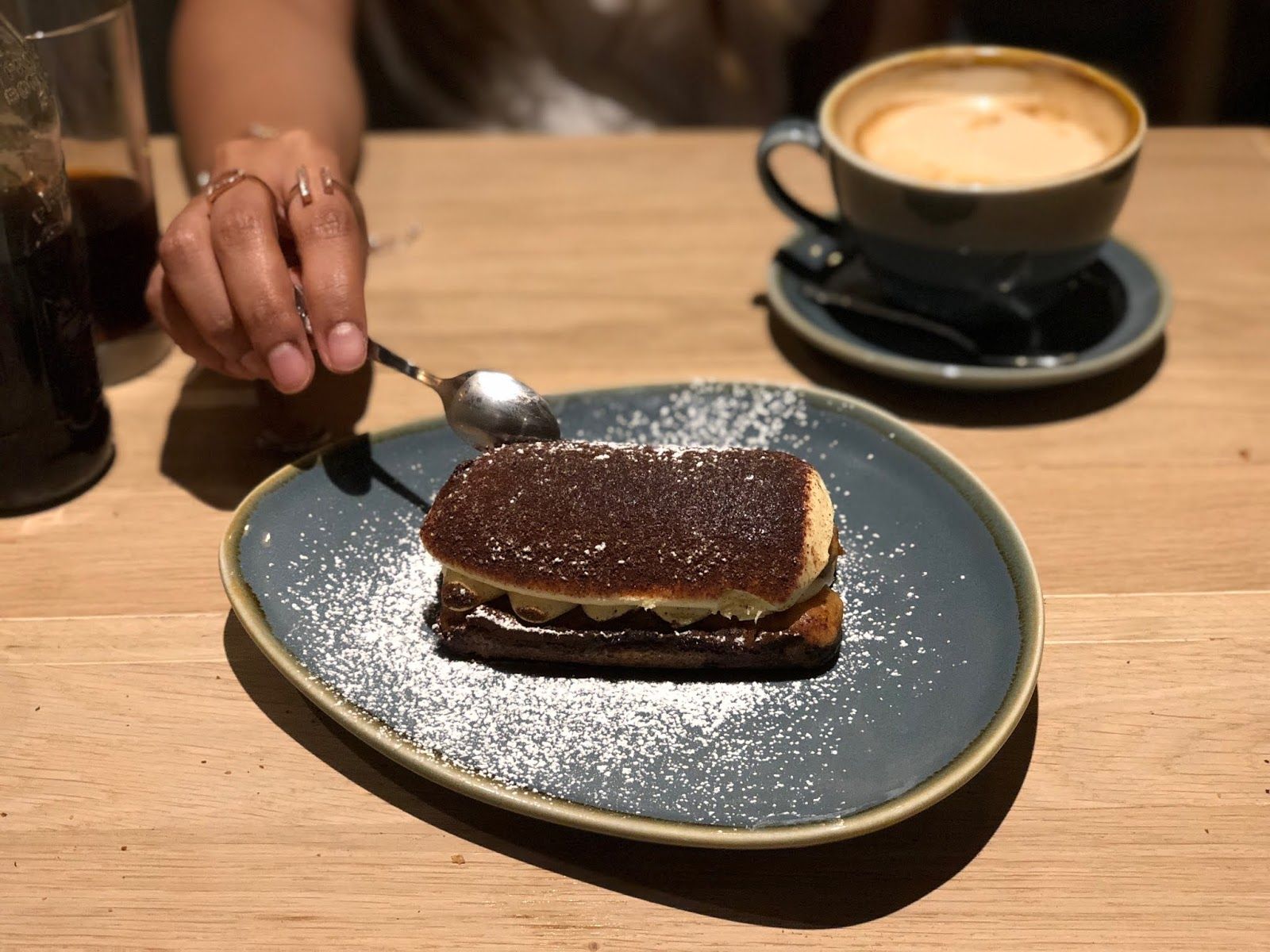 We finished off the evening with a Mini Tiramisu Savoiardi and it was made up of biscotti with mascarpone cream. This dish was fantastic and I'm not usually a fan of desserts, so this had to be something special to get me to agree to this!
Overall, I really enjoyed the meal and I loved the ambience in the restaurant. Although there are a few things to improve or change, I'd definitely recommend checking out Zzettaas they do serve very good pizza's. Considering this place is very new, it can still get even better!
RATINGS
Food 7/10
Service 8/10
Venue 8/10
Overall 7/10